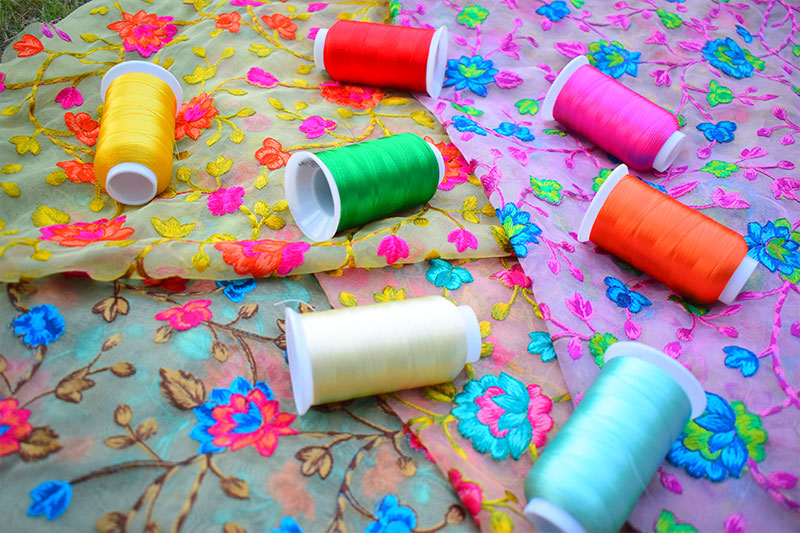 Viscose Embroidery Threads
By choosing "Kiran Viscose Embroidery Thread" you have intelligently invested in a quality product. That will ensure you the best quality with brilliant color fastness along with great softness & luster. With our widest range of ready-stock colors, you will undoubtedly match your needs.
Trilobal Polyester Threads
Kiran Polyester Thread is globally the most known thread. By using the topmost technology in dyeing and lubrication, the quality matches the customers need and machinery. Superior filament ensures smooth threading of the needle. The product is free from all harmful Azo group which prevents the environment.
Spun Polyester Yarn & Acrylic Threads
Spun Polyester is made by spinning 100% Polyester fiber into yarn. These yarns are taken and made into threads that consist of two or three-ply construction.
Acrylic yarn is a man-made fiber, formed of polymers. It is lightweight, soft and warm with a wool-like feel.
We customize Spun Polyester Yarn and Acrylic Threads as per the customer's need.